Search and Shop with CLASS
There are many ways to make a donation to CLASS without ever leaving the comfort of your own home, even by doing some of the things you do daily. Do you search on the internet? Shop online? Now, you can do this and raise funds for CLASS at the same time!
GoodSearch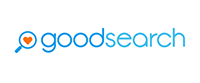 Whether you are searching for an article about the latest Pittsburgh Sports News or looking for a review on that new, hip restaurant that opened downtown, each search will earn a penny for CLASS. 
To make your searches add up for CLASS by signing up at www.goodsearch.com and selecting Community Living And Support Services-CLASS when you are asked to select a charity. Don't Google it- GoodSearch it!
GoodShop
If you like to shop online, this is a great option for you to not only earn money for CLASS, but also save money as well! When you sign up for GoodShop, you will have access to hundreds of coupons and discount codes to use for your online shopping. When you click on the code or use the code online, a portion of your purchase will be donated back to CLASS. Some retailers may even offer printable coupons for you to use it stores. 
To register, log in with your GoodSearch login or create a new one at http://www.goodsearch.com/goodshop. Once registered, you can begin saving, shopping, and earning donations. It's that easy. Get that purse you had your eyes on, it's for a great cause.
Amazon Smile
Shopping on Amazon is getting better and better- you can now have a portion of your purchases donated to CLASS. Their motto is simple: You shop, Amazon gives. Amazon will donate .5% of your eligible purchase back to CLASS. 
To enroll in the program, login to Amazon Smile with your Amazon login and choose CLASS - Community Living And Support Services at https://smile.amazon.com. Now, shop for that perfect gift for Aunt Mildred. You and the folks at Amazon are keeping a big smile on this organization's (and possibly Aunt Mildred's) face.  
Good news! AmazonSmile customers can now support CLASS - Community Living And Support Services in the Amazon shopping app on iOS and Android mobile phones! Simply follow the instructions below to turn on AmazonSmile and start generating donations.
Open the Amazon Shopping app on your device
Go into the main menu of the Amazon Shopping app and tap into 'Settings'
Tap 'AmazonSmile' and follow the on-screen instructions to complete the process