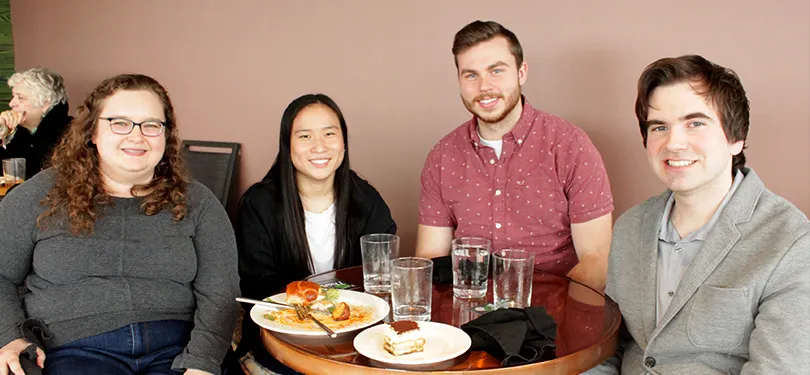 CLASS is now hiring great people like you who are dedicated to serving others to build stronger communities.
Our job opportunities include full-time, part-time, and hourly positions. We offer excellent benefits including healthcare and retirement packages. CLASS has an immediate need for direct care workers. 
Stop by today, complete an application, and join our team! CLASS is conveniently located in Swissvale, right off the Edgewood/Swissvale Exit from the parkway. If traveling by bus, the building is located close to the Braddock Avenue + Greendale stop along the Port Authority 61B, 71, and P71 routes.
Job Openings
Direct Care Staff in the Residential Services and In-Home Services programs must meet the following minimum standards:
Be 18 years of age or older
Must have a high school diploma or equivalent
Possess a valid Social Security Number, state-issued ID or Driver's License
Act 33/ 34 Clearances (due to the independent nature of this position, requirements for clear background are more strict than the prohibited offenses referenced in Act 169 of 1996)
Complete CLASS training program and pass competency test
Ability to lift greater than 50 pounds
Equal Opportunity Employment Statement
An open and equitable personnel system will be established and maintained. Personnel policies, procedures and practices will be designed to prohibit discrimination on the basis of race, color, religious creed, disability, ancestry, national origin, age, or sex.
Employment opportunities shall be provided for applicants with disabilities and reasonable accommodation(s) shall be made to meet the physical or mental limitations of qualified applicants or employees.
Any employee, who believes they have been discriminated against, may file a complaint of discrimination with any of the following:
Community Living and Support Services
1400 South Braddock Avenue
Pittsburgh, PA 15213
Department of Public Welfare
Bureau of Equal Opportunity
Room 223, Health & Welfare Building
PO Box 2675
Harrisburg, PA 17105

U.S. Department of Health and Human Services
Office for Civil Rights
Suite 372, Public Ledger Bldg.
150 South Independence Mall West 
Philadelphia, PA 19106

 

PA Human Relations Commission
301 Fifth Avenue Suite 390, Piatt Place
Pittsburgh, PA 15222

Department of Public Welfare Bureau of Equal Opportunity
Western Regional Office
301 Fifth Avenue
Suite 410 Piatt Place
Pittsburgh, PA 15222