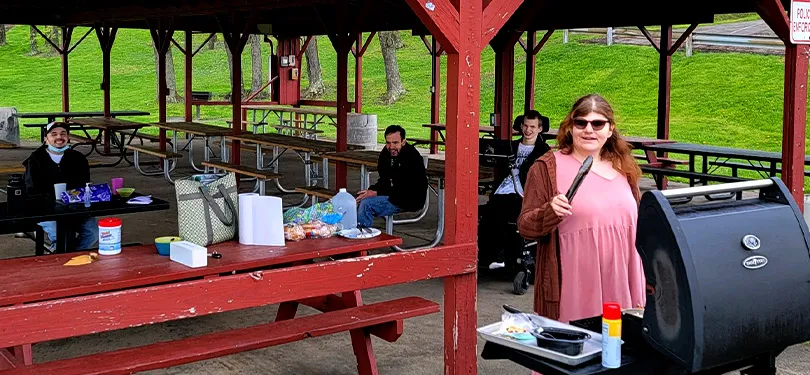 The Community Skill-Building Program at CLASS' Community Service Center provides classes on a variety of topics in order to support individuals with disabilities as they strive to reach their goals.
Services are offered to individuals over the age of 18, but the age requirement is negotiable for young adults beginning to transition out of high school. For more information, read about our ESY (Extended School Year) Services.
When individuals enter the program, they complete a profile of their interests with Centre staff to identify goals and create a plan of action tailored to each individual's needs. Classes are offered five days per week and are limited to maintain a 1-6 ratio of instructors to students. Classes are structured into two terms per year.
Individuals are encouraged to choose their own classes from a course catalog that offers many options. These options include discussion-based classes, functional learning environments and leisure activities.
Courses offered include:
Meal Preparation
Financial Management
Transition to Independent Living
Reading
Computers
Vocational Exploration
Career Options
Creative Arts
Community Skill Building is the program for you if you:
Are transitioning from high school and would like to learn skills that will help you become more independent
Are relearning skills that you may have lost after a traumatic brain injury, stroke, or other cognition-related event
Are interested in learning new skills, regardless of your age, because you previously did not have an opportunity