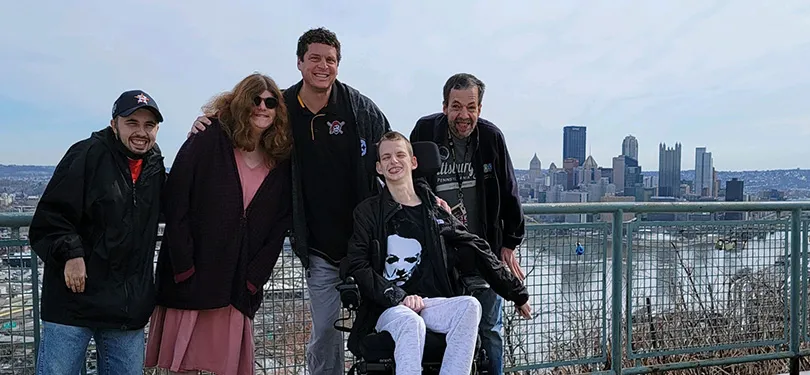 The Community Partners Program supports adults with disabilities in their homes and communities of their choice. Working in a person-centered partnership model, individuals collaborate with Community Partners to design individualized programs, setting specific goals to meet their needs, developing strategies to meet these goals, and working toward them. 
This partnership provides one-on-one, short- or long-term support based on the individual's goals. The program moves beyond traditional case management, giving the individual the opportunity to not only manage their personal needs, but develop valuable connections to natural support and resources to be successful in the community and enhance their quality of life. The Community Partners Program does not offer personal care.
The Community Partners Program guides individuals toward complete community integration and aims to minimize the need for formal human services. Once the individual is comfortable with the support and strategies put in place, Community Partners may begin to fade out, with the option to return if needed.
Community Partners can collaborate with individuals to:
Promote relationships and build connections to community resources
Develop compensatory strategies
Assist with problem-solving and decision-making
Provide life skills education including, but not limited to, financial and household management
Search for housing
Explore employment and volunteer resources
Promote advocacy in transportation
Provide an in-home range of motion exercise and wellness program
Assist with other life-affecting issues as needed
Specific services offered include, but are not limited to:
Traditional Case Management
Community Case Management
Community Integration
Community Habilitation